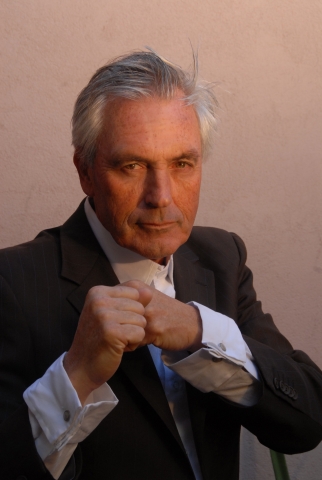 Stephen Cummings
Stephen Cummings first achieved success in Australia as lead singer with The Sports, a pop band that had a number of hits in the late 70's including the classic "Who Listens to the Radio?". Never completely comfortable with the rigours of touring with a band, it was not surprising for him to embark on a solo career after their demise.
His first solo offering, the album Senso charted impressively due to the top 5 success of the single "Gymnasium".
Whilst that album received considerable attention from the general public, his subsequent releases have not fared so well. With his third album, Lovetown, Cummings hit his creative stride - critical praise was showered on the album, and it is now revered as a classic amongst his fans and followers of the Australian music scene.
Stephen has now released twenty albums, consisting fifteen studio albums, two 'best of' compilations, a live disc, an album of acoustic re-workings of his songs and a rarities collection. Sales of his albums are usually quite modest, despite the acclaim which greets each one. His fourth album, A New Kind of Blue, won an ARIA award for "best adult contemporary album" (1996's "Escapist" was also nominated in the same category) and his eighth album, Falling Swinger, was included in Australian Rolling Stone's list of "100 essential Australian albums".
What does he sound like?
With The Sports, Stephen ranted and rocked his way around a stage. His solo career has generally showcased his considerable a bilities as a pop singer with the occasional foray back into rock (eg. his Firecracker album). Rolling Stone once said he "has the very rare ability to sing quietly, with passion" while The Age has described him as "one of the great voices of Australian rock".
I like to describe his music as intelligent pop or perhaps the red wine of pop. His music can be an acquired taste that gradually reveals itself as completely bewitching. One critic praising his Lovetown album wrote "This is pop, it's rare and it should be treasured".
Often catchy and just as often idiosyncratic, he utilises a variety of instrumentation, ranging from a glossy dance beat to a simple acoustic guitar backing or a sparse jazz piano accompaniment. Always oozing style and class, he croons his tales of love confused, lost, regained and dreamt of with a voice that is simultaneously bold and hesitant.
See him live!
Recent Releases